20 of the Best Teen Shows to Watch on Amazon Prime
[AffiliateDisclosure]
Amazon Prime Video has become well-known for award-winning original shows like Fleabag, The Boys, Hunters, Small Axe, and The Marvelous Mrs. Maisel, just to name a few. But they've always been lacking with their teen shows. It seems they're trying to change that now.
I've said many times on this blog that although I'm a full adult, I still love teen shows. They're so easy to watch and they just have a lighter tone than you often get with shows for adults.
After watching the new show The Wilds, I was inspired to share my other favorite teen shows on Amazon Prime. I like listing originals because they'll always be available to stream.
I'm only including original shows in my main list, but I've listed some non-originals to watch down below.
Related: Looking for more shows to stream? Check out my list of teen shows to watch on Netflix or my list of 25 of the best fantasy shows to watch on Netflix!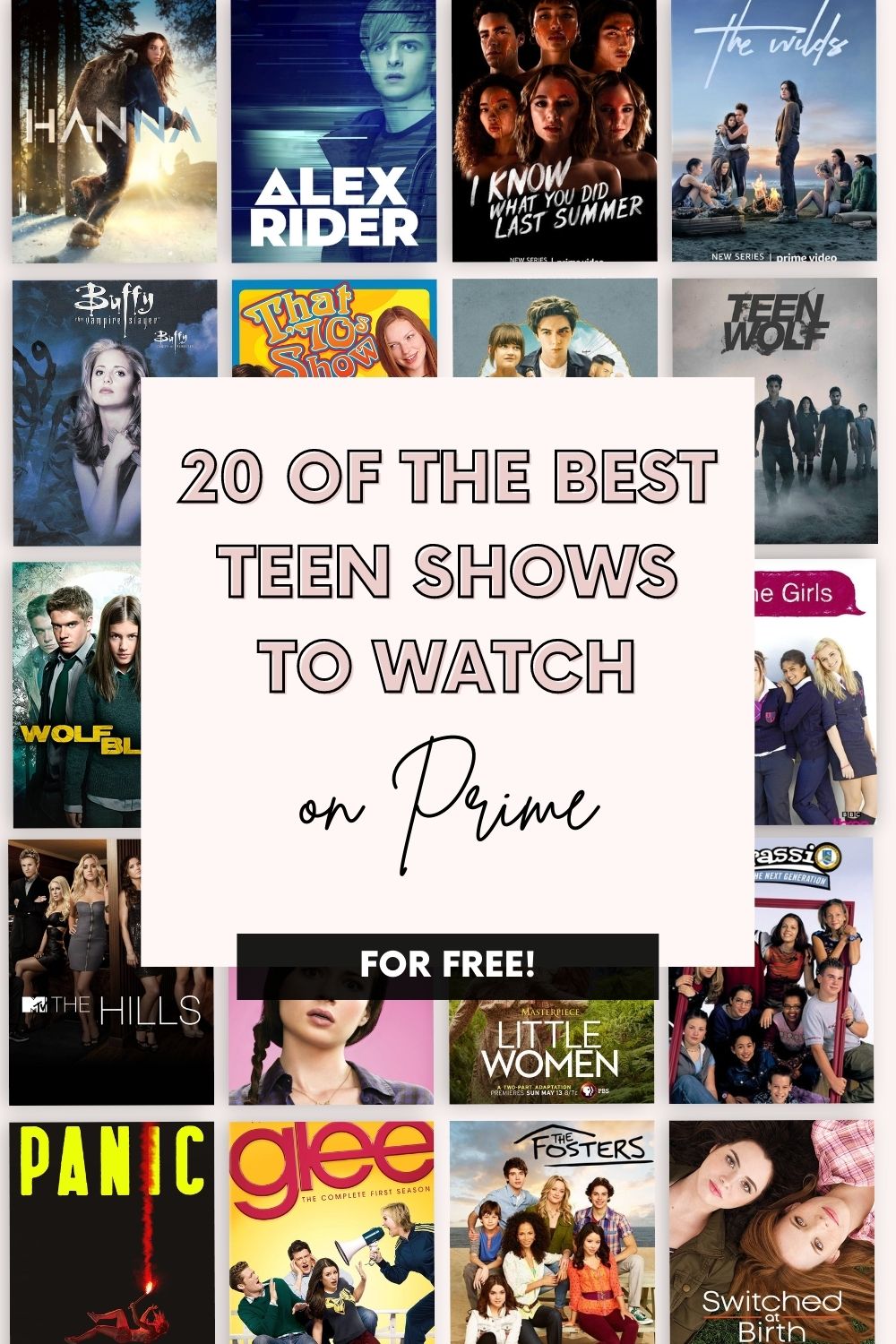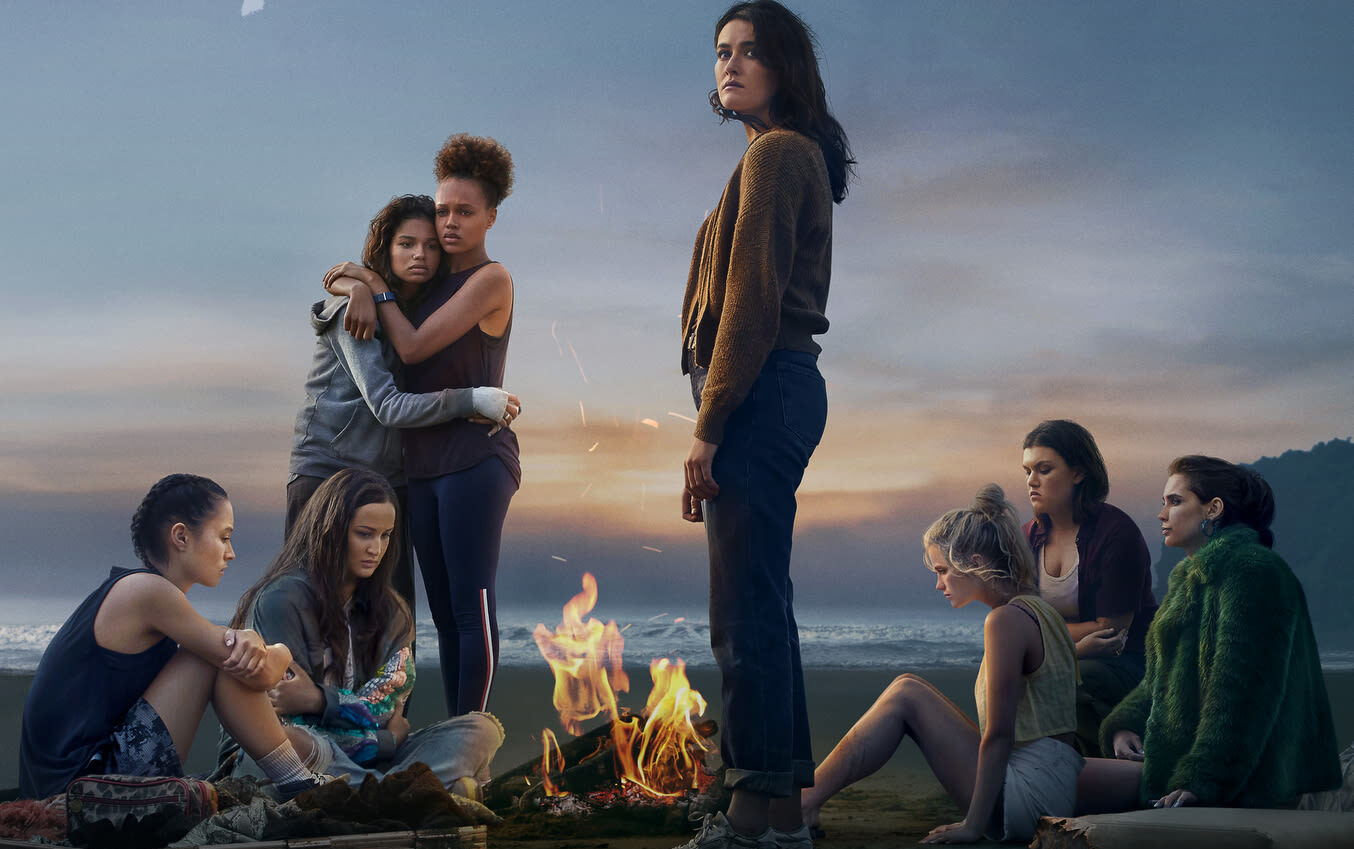 The Wilds started out as a no for me…I was previously excited for the show but I didn't care for the pilot or the characters and it reminded me a lot of the show "The I-Land" on Netflix (just terrible). But after it got rave reviews, I decided to give it another try. And then I was hooked.
It's about a group of teenage girls stranded on an island after their plane crashes on the way to a retreat. But of course the fun doesn't stop there. Drama unfolds as we learn more about each of their pasts, time jump to find out what happened to them, and discover why they were really there in the first place.
I do have some issues with it, mainly the stereotypes and some pretty cringey writing at times, but it's a decent show overall and it has lots of potential. It's already been renewed for season 2 by Amazon, so I'm really interested to see what they do next.
Alex Rider is technically on IMDb TV, but if you have access to Amazon Prime, then you should be able to watch it. It's about a teenager who is recruited into the Department of Special Operations after his father is murdered. They subsequently send him on a spy mission to an academy for rich kids, as he also tries to find out who killed his father.
The pacing of this show is really weird — it alternates between moving too slow and too fast. We don't really get much background information on Alex for how/why he can do the things he does. And there's not as much action as I'd like. But it has so much potential (plus a killer theme song). It's been renewed for a second season so I'm excited for more!
If action is what you're looking for, then Hanna is the best show on this list! This show isn't as much of a stereotypical "teen show" as the others, but since it's all about a teenager as she's going out into the world for the first time, I'm including it.
It's a TV adaptation of the 2011 movie of the same name that starred Saoirse Ronan and Eric Bana. This show stars Esme Creed-Miles as Hanna, a girl who was genetically modified by the CIA. But Hanna is stolen from them as a baby and subsequently lives in a remote forest in Poland with her father Erik, a former CIA operative (played by Joel Kinnaman). She has been expertly trained by Erik her entire life, and her training comes in handy when she and Erik get separated and end up on the run from the CIA, including an overzealous agent played by Mireille Enos.
You really get the best of both worlds with this show. You get strong performances by veteran actors Joel Kinnaman and Mireille Enos with lots of action, but you also get the lighter moments that often come with a shows about teenagers. It's fun watching Hanna go out into the world and experience things as a teenager for the first time, yet also be fully capable of kicking some ass when the time comes. Season 2 is not as strong as the first season, but this is still a really good show.
This show follows its namesake, Wayne — a brash teenager who loves to fight and right wrongs by kicking people's asses, as he sets out on a road trip with his girlfriend to get his late father's stolen car back. Think "The Equalizer" but if it were about an unruly, angry teenager instead of Denzel Washington. 🙃 It reminds me a lot of the Netflix show The End of the F***ing World, with interesting characters, dark humor, and adults who do and say shitty things. It's really weird but it's such a fun and wild ride. No one is really talking about this show though, which is a shame since it's pretty good.
Panic, based on the book by Lauren Oliver, follows a group of teenagers competing in a secret competition called Panic — a series of dangerous stunts and games — for a chance to win a big cash prize in the hopes that the money will help them escape their small town. One of the problems with this show, besides the unrealistic premise, is that it takes itself way too seriously with all the melodrama. It was canceled after the first season, but it doesn't leave too many unanswered questions at the end, so it's worth a binge if you like the idea.
I Know What You Did Last Summer is a TV series reboot of the iconic 1997 horror movie of the same name. It of course follows a group of teenagers being stalked by a mysterious killer a year after a fatal accident on their graduation night. The show is nothing like the original movies though and the first episode is pretty hard to get through since the acting and writing are pretty bad (that whole party scene is so cringey). But the kills are pretty cool if you're a horror fan and into that kind of thing.
Non-original teen shows
And here are just a few non-original teen shows to watch on Amazon Prime right now. Watch while they're available to stream for free!