25 of the Best Fantasy Shows on Netflix
Who doesn't love fantasy shows? I love all kinds of stories about magic, fairies, demons, monsters, and all kinds of mystical creatures.
There's a surprisingly good selection of fantasy shows on Netflix — probably because their first really big original show was Stranger Things, a fantasy show. So today I'm sharing a list of some of the best and most popular fantasy shows to watch on Netflix.
Of course I always have to add my disclaimer that this isn't meant to be a complete list; this is just a selection of both shows that I've seen and shows that are popular on the platform. The list is also in no particular order, but the non-original shows and the original shows I haven't seen yet are listed at the bottom.
Related: 31 spooky TV shows to binge-watch on Netflix
1. Shadow and Bone
One of my top favorites on the list, Shadow and Bone is the epic tale of orphan mapmaker Alina Starkov, who unleashes an extraordinary power that could change the fate of her war-torn world. The show is based on the books Shadow and Bone and Six of Crows by Leigh Bardugo.
I have not read the books, but I'm impressed by this show! The cast and characters are fantastic writing is good. I highly recommend it.
2. The Witcher
One of Netflix's best shows, The Witcher follows Geralt (played by Henry Cavill), a monster hunter who struggles to find his place in a world in which people often prove more wicked than beasts. The show is based on the book series by Andrzej Sapkowski and inspired by the popular video game.
I never played the game or read the books, so the show is a bit hard to follow for me, but I still find myself fully invested in it and I'm excited for season 2. The creators are also making a prequel to the show, called The Witcher: Blood Origin, so look out for that!
3. Warrior Nun
In Warrior Nun, a young orphan wakes up in a morgue with magical ring in her back and that give her powers, and she reluctantly gets caught up in a battle between good and evil.
I love this show! It has a cast of kickass women and it has a Buffy the Vampire Slayer vibe to it (once you get past the first couple of episodes, which feel like a completely different show from the rest of the season).
Season 1 ended on a major cliffhanger…I mean literally in the middle of the final fight scene…so there are lots of unanswered questions. It's supposed to be coming back for another season though so I hope we get to see more. It's not perfect, but it has so much potential.
4. Locke & Key
Locke & Key follows three siblings who move into a house and discover its filled with hidden magical keys that can do amazing things, but soon find that the keys also bring trouble related to their father who was recently murdered. Season 2 is a bit of a drag of me but the fantasy elements of this show are still so much fun to watch!
5. Stranger Things
I'm pretty sure everyone has seen Stranger Things by now, but I can't have a list like this without it. It's still one of the best shows on Netflix and season 1 is probably one of the best first seasons of a show ever.
6. Lucifer
This show recently ended its 5 year run. Lucifer follows Lucifer Morningstar when he decides to spend some time on Earth to better understand humanity. When he finds himself involved in a murder investigation, he meets the intriguing Detective Chloe Decker. After helping the LAPD solve a case by using his power to manipulate humans into revealing their deepest desires, Lucifer accepts an invitation to work with Chloe as a consultant to the department.
Admittedly this show is not really my cup of tea as it turns into a bit of a procedural drama. But it's loved by many and I can see why.
7. Chilling Adventures of Sabrina
CAOS was such a fun show! It's a teen drama based on the Sabrina character from the Archie comics. I mean there's witches, demons, creatures, satan, romance, humor…pretty much everything you'd expect, except for a Salem that can talk (like the original Sabrina the Teenage Witch series). Boooo.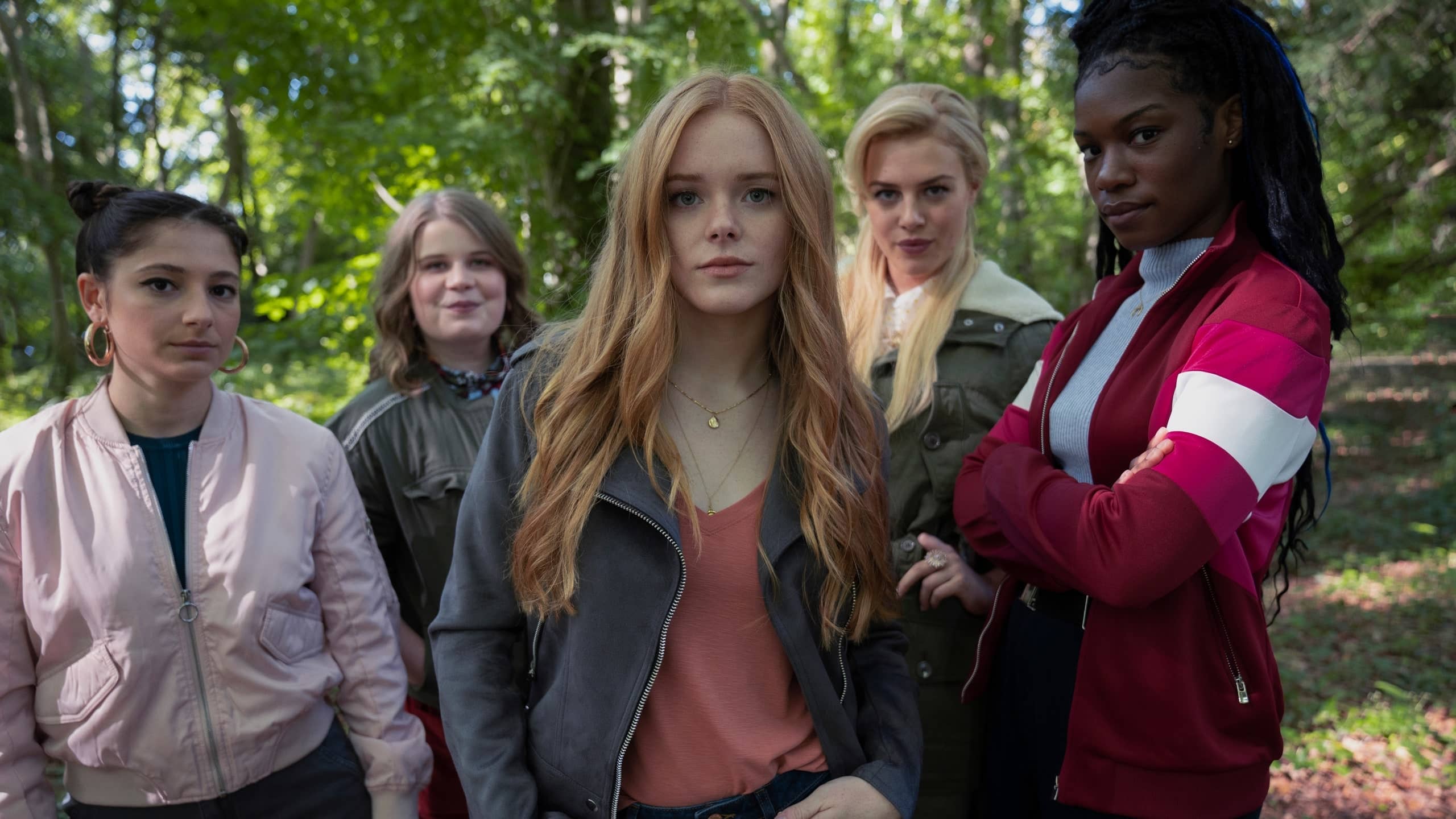 8. Fate: The Winx Saga
Fate: The Winx Saga is about a group of teenage girls at a magical boarding school in the Otherworld, where they must learn to master their magical powers while navigating love, rivalries, and the monsters that threaten their very existence.
I was pleasantly surprised by this show. I mean it definitely feels like a teen show with lots of drama, but I thought the overarching story of what was happening at the school was pretty good. And I was not expecting that season 1 ending!
9. Cursed
Cursed stars Katherine Langford (13 Reasons Why) as a teenage sorceress named Nimue, who encounters a young Arthur on her quest to find a powerful and ancient sword. This show did not take off so it was canceled after 1 season, but I enjoyed it. I kinda see it as a junior version of The Witcher but loosely based on the tale of King Arthur.
10. The Irregulars
Another fantasy show that that was canceled after 1 season, The Irregulars followed a group of orphan teenagers Victorian London, who are manipulated into solving crimes for the Doctor Watson and his mysterious business partner, the elusive Sherlock Holmes.
This show was low quality and didn't go in the direction that I was expecting. But I really liked the cast and the concept. I think with better writing this could have been a hit.
More fantasy shows to watch:
Sweet Tooth
The Order
October Faction
The Letter for the King
Merlin
The Shannara Chronicles
The Magicians
Outlander
Legacies
Wu Assassins
Charmed
Supernatural
The Vampire Diaries
Van Helsing
The Bureau of Magical Things
---
What are some of your favorite fantasy shows on Netflix?