One of Netflix's newest and most popular teen shows is I Am Not Okay With This (from this point on I'm just going to refer to it as IANOWT). I had a chance to check it out recently and I loved it!
The story follows Sydney, a teenager with anger issues, struggling with school, her sexuality, and family drama, all while she appears to be developing some kind of telekinetic powers. It's based on the graphic novel by Charles Forsman (who also wrote the graphic novel The End of the F***ing World). I'd classify it as a dark comedy. The show stars Sophia Lillis, Wyatt Oleff (both from the IT movies), and Sofia Bryant.
This show is not perfect by any means, but it was a fun and quick binge watch for me that helped me out of my "Show Hole" after finishing Sex Education season 2. Wyatt Oleff stands out as my personal favorite character, Stanley. He's very odd but he's so genuine and I love that he does his own thing (plus he's funny). He has a crush on Sydney but can't hold her attention.
After I finished this show, I was craving more shows like it. So I thought I'd suggest a few more shows to watch if you're feeling the same after you finish IANOWT!
1. The End of the F***ing World
As I mentioned before, The End of the F***ing World is based on a graphic novel by the same author as I Am Not Okay With This. The visuals and the writing and is pretty much the same for both shows as well, so if you like IANOWT you will definitely like TEOTFW!
2. Stranger Things
It makes sense that IANOWT is so similar to Stranger Things, since Shawn Levy is a producer on both shows. And with the massive success of Stranger Things, I know Netflix is looking for more shows like it.
I'm pretty sure everyone has either seen or heard of Stranger Things at this point, but I'm recommending it anyway (maybe as a rewatch) if you're in the mood for something similar to IANOWT.
3. On My Block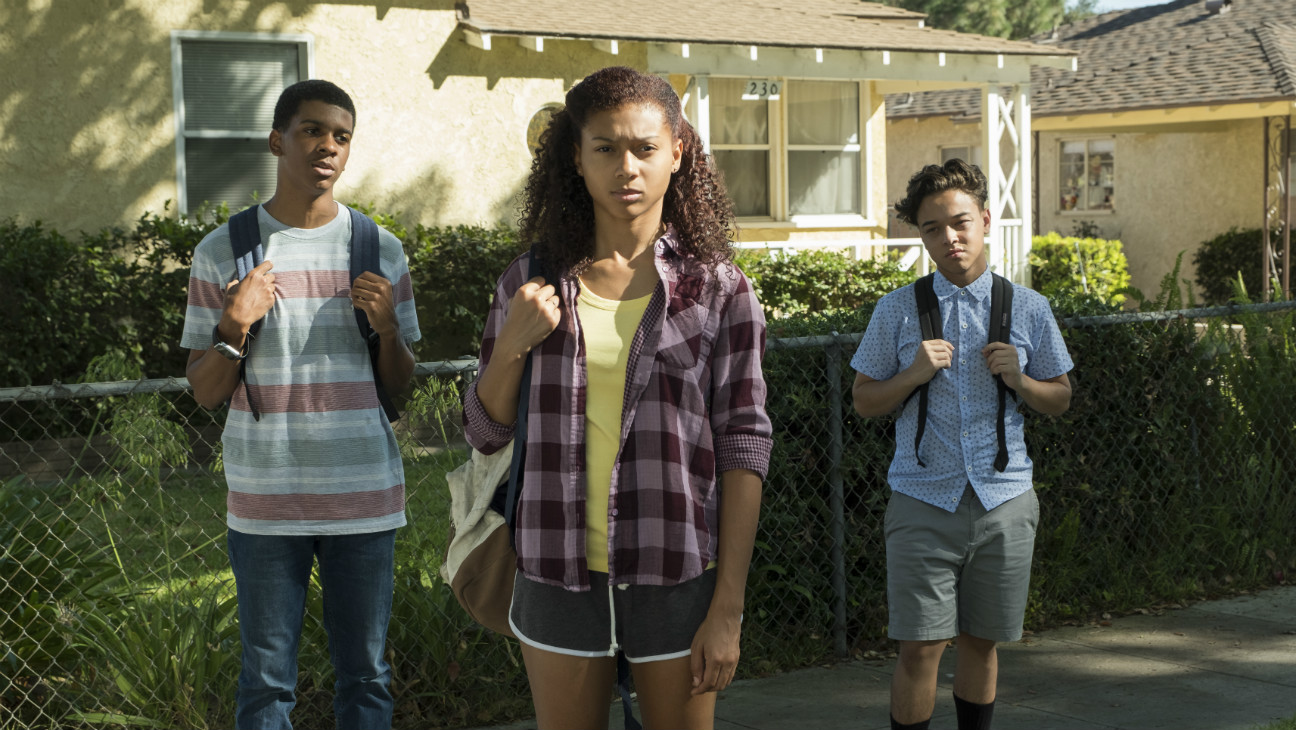 On My Block is actually very different from IANOWT, but I'm recommending it as another bingeable, half-hour, dark teen comedy on Netflix that you should definitely watch. (If you know me, you know I recommend this show to everyone! ?) There's nothing supernatural in it, but it does feature teenagers who are just struggling with every day life in their rough South Central LA neighborhood. Season 3 is out now!
4. Locke & Key
Another show about teenagers keeping a supernatural secret while struggling with every day life and the loss of a parent. It's about 3 siblings who move to an old family home with their mother after their father is murdered. They soon discover there are several keys hidden in their house that each have supernatural powers, and with that of course comes lots of drama and trouble as they learn more about the keys and why their father was killed.
The premise sounds really dark and heavy but the tone of this show is actually more light, like Stranger Things. The writing turns really bad toward the end of the season and the characters can be super annoying, but I have to admit I really enjoyed this show.
5. Chilling Adventures of Sabrina
Perhaps the darkest of all dark teen comedies is Chilling Adventures of Sabrina. Just like in IANOWT, Sabrina is coming into her own powers as she struggles with balancing her social life with her "secret" life as a witch. It also has a similar visual style, with the way the characters dress and seem to act as if technology and cell phones don't exist. This show is so much fun to watch and although it seems to be going down the same route as Riverdale with silly writing in Part/Season 3, I'm still enjoying it.
---
Ok, so if you've seen I Am Not Okay With This, I need to know what you thought of it! (especially that ending ?)