The 10 best 4th of July movies
The Fourth of July is only a couple of days away! My way of celebrating the holiday, besides reflecting on history and eating lots of barbecue, is to watch movies. So I've made a list of my favorite movies I like to watch to celebrate Independence Day. There are obviously a ton of different movies that can go on a list like this, but these are my personal favorites. I can watch these movies any time of the year though!
1. Independence Day
Of course, the very best movie to watch for 4th of July is…Independence Day. This is one of my favorite holiday movies. It has tons of action and plenty of heartfelt moments. And it's also really funny at times thanks to Will Smith, Jeff Goldblum, and the rest of the cast. I watch this movie year-round, but on the 4th I love to put on or tune in for the marathons on TV. I don't recommend the sequel though. ?
2. The Sandlot
One of my favorite movies from my childhood! The Sandlot comes complete with barbecue, baseball, outdoor adventures, and fireworks. Again, I don't recommend the sequels at all because the original movie is a classic and it's all you need!
3. Forrest Gump
This is another one of those classic movies that I think everyone can enjoy. He fought in a war for his country and unwittingly touched so many people's lives. Who doesn't love watching Forrest and his adventures through some of the biggest moments in history?
4. Hidden Figures
Hidden Figures is an amazing movie about 3 strong, smart black women who, despite facing racism and oppression, work for NASA and help send American astronauts into space in 1961. This is another one for the whole family.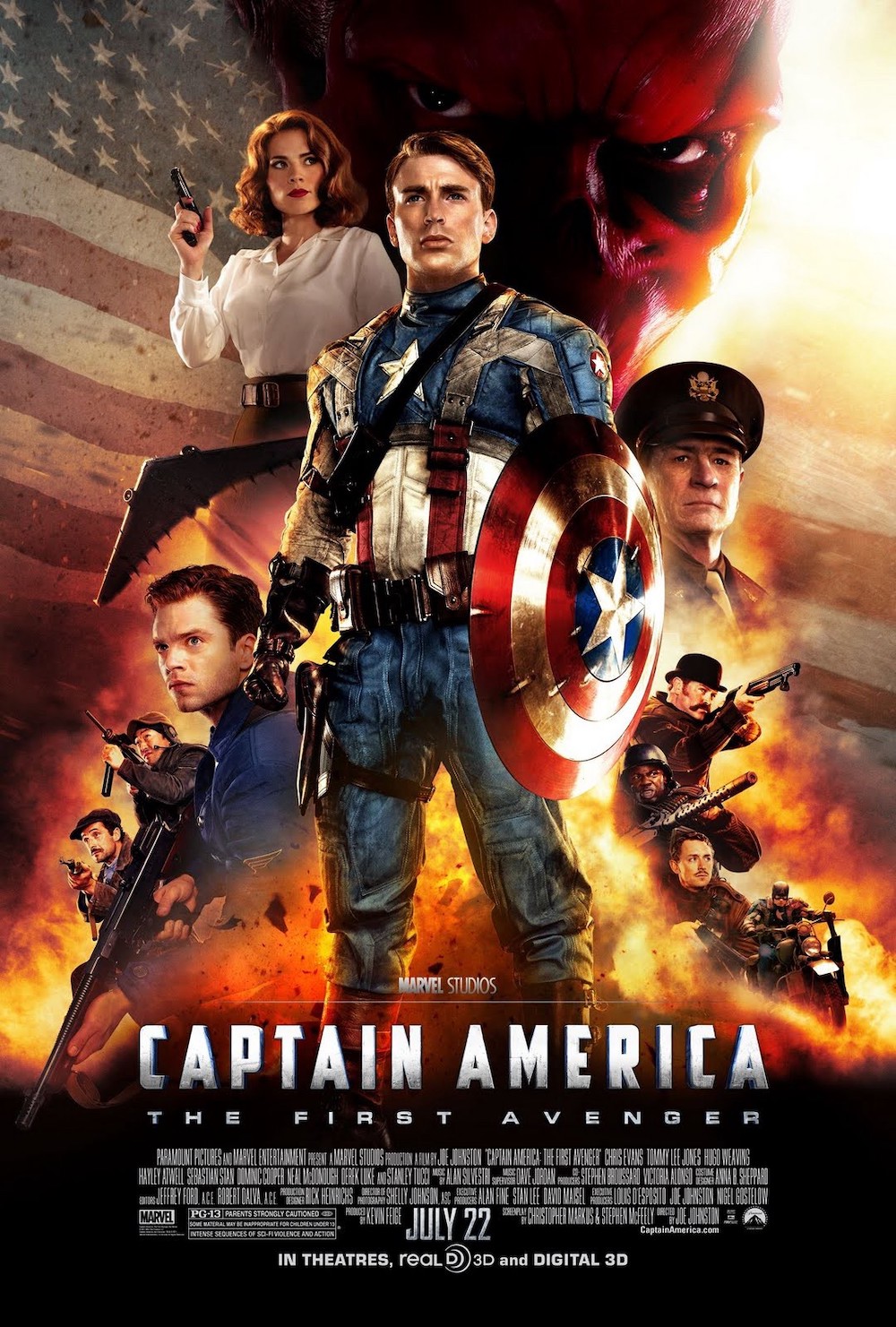 5. Captain America: The First Avenger
You already know this movie is perfect for the 4th, as it has tons of heart and plenty of action: Steve, Bucky, and Agent Carter fighting against the Nazis as American heroes. And I love to watch Steve's journey as a regular man who turned into a super hero and became the first Avenger. Any of the other Captain America will work, too!
6. Captain Marvel
Captain Marvel is the newest movie on this list but it's also perfect for the 4th! Like Steve, Carol Danvers is just a regular person who became a super hero. I love that after years of feeling like she had something to prove, she realized she had nothing to prove to anyone, and she was a hero in her own right. In the movie she fought Skrulls, not Nazis, but I love that she was an Air Force pilot before she got her powers and lost her memory.
7. Wonder Woman
I'm rounding out the superhero movies with Wonder Woman! In the movie Diana and Steve inadvertently fought in WWI and saved lots of lives. (I'm super excited for Wonder Woman 1984 by the way!) This movie, like the other superhero movies on this list, is a new classic 4th of July movie for me.
8. Iron Man
And the last movie on this list is yet another superhero movie. Unlike the others, Tony didn't fight in a war or take on Skrulls, but he did become a superhero by using his money, power, and ingenious mind for good. Working alongside S.H.I.E.L.D., the military and his best friend Rhodey, he saved a lot of lives too! Another classic Marvel movie.
9. I Know What You Did Last Summer
I love this campy, cheesy movie so much. ? Of course I'd include it here: a group of teenagers partying over 4th of July weekend accidentally hits a man with their car and decide to toss his body in the water instead of calling the police. I love the cast and style of this movie, and slashers are my favorite genre of horror. This movie is a lot of fun.
10. Remember The Titans
Remember the Titans is my favorite sports movie! It's such a heartfelt movie about people coming together despite their differences. And it's surprisingly funny. The music and the fact that the boys are at a summer football camp for some of the best moments in the movie just gives me summer vibes.
---
What are your favorite movies to watch for Independence Day?