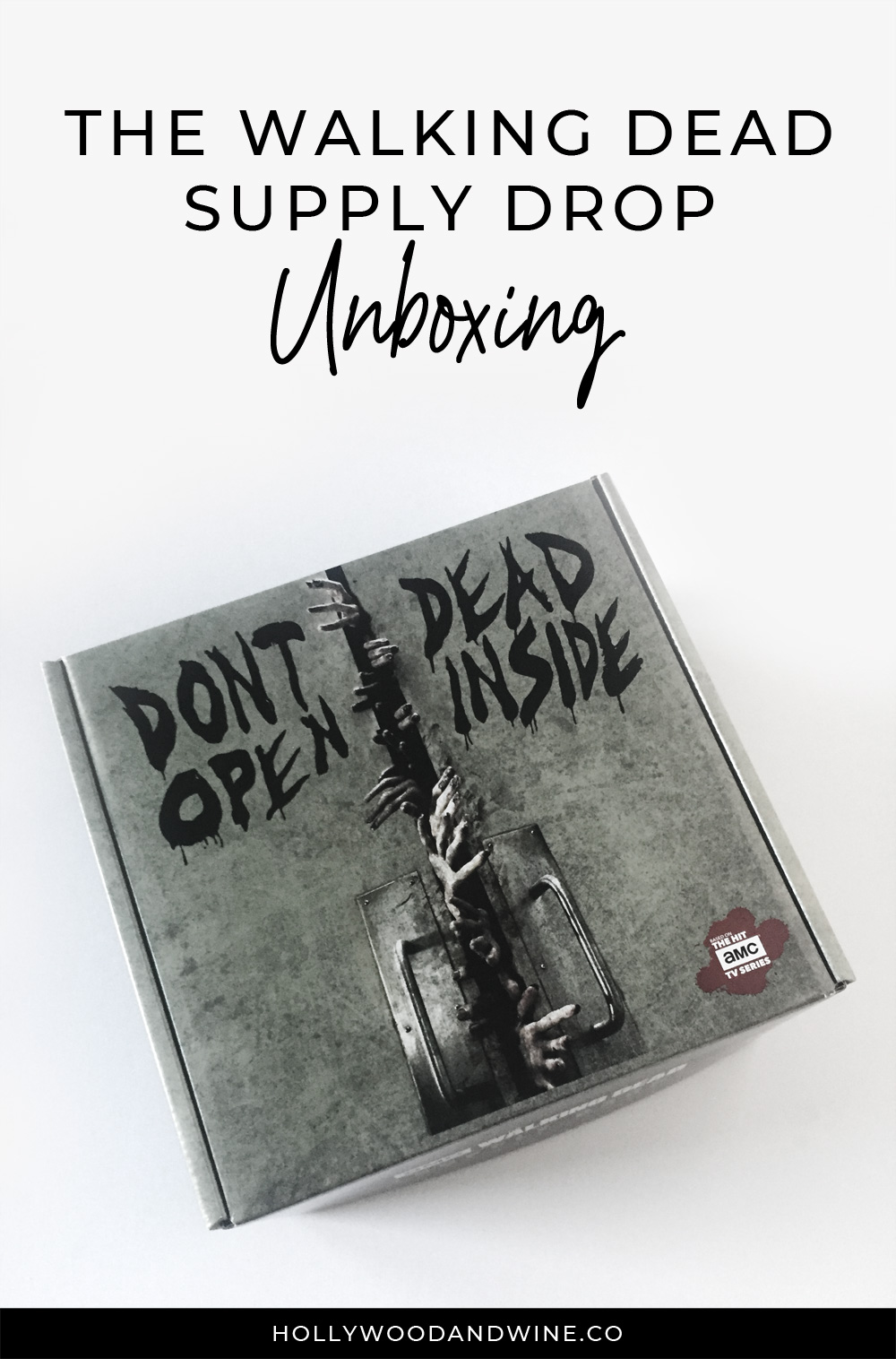 The Walking Dead Supply Drop is here! *cue TWD theme song*
I don't usually like subscription boxes because honestly, I don't usually like most of the stuff in them. The most I can hope for is a t-shirt that I like. And for what most subscription boxes cost ($20-$50) I feel like I'd rather just go out and buy the stuff that I really want instead of hoping they'll send me something I like. ??‍♀️
But when The Walking Dead announced the TWD Supply Drop box, I got really excited and wanted to order because TWD is my favorite show. I was still worried that I wouldn't like what's in it but I decided to give it a go.
The very first box just shipped out this week and I'm excited to share what I got!
All Out War t-shirt – I'm not a fan of Negan at all so I don't really like that he's on it but I do like the shirt. The card says this is an exclusive but I still would've liked to see something new — I've seen this promotional photo many times.
Socks – Sweet! I have some TWD socks already but I don't have these particular ones.
Mug – This is a nice mug and all but I'm confused….the card actually says it's a "transforming" mug, which changes when you pour hot liquid into it, but there must have been some kind of mistake because mine doesn't "transform" at all. It's just a mug. On top of that it's not dishwasher or microwave safe! Booooo.
Lanyard – I don't really have a use for this but I'll keep it. I already have a lanyard from the 100th episode premiere in LA though, and mine came with a Rick Grimes fan badge.
Team Stickers – I actually love these! They are stickers that feature a sports-like logo for each of the "teams" – Alexandria, Hilltop, Kingdom, and the Saviors, plus one for all survivors. These would have been really great as patches, too.

Jesus Funko Pop – I'm not really a fan of Funko Pops and I mostly collect Rick and Michonne stuff since they're my favorites. Maybe I'll have a giveaway for this one?
"Hi-def" photo of the cast – ? This is pretty much just a postcard but it's still nice to add to my collection.
Overall the subscription box is pretty good but I don't think it's worth $50 (plus shipping!). This subscription box is quarterly, so the next one won't go out until March 2018 (right around my birthday!). I'll probably stay subscribed for now, hoping I get some good Rick or Michonne stuff.