44 of the best sitcoms to watch on Netflix
Who doesn't love a good sitcom? They're fun to escape into, they give you a good laugh, and there's a wide variety of them so there's really something for everyone to enjoy.
After finishing Pretty Smart this week, I felt like making a list of other popular sitcoms on Netflix. I separated them by originals and non-originals, and since the non-originals will not always be available on the platform, I'll try to update this list regularly. It was hard to pick and choose these because some are multi-camera sitcoms which are easier to classify, and some are not. So I just went by how they are classified by Netflix themselves. The shows are numbered for count but they're not in any particular order. Enjoy!
Netflix Original Sitcoms
1. Pretty Smart
Emily Osment's latest sitcom follows Chelsea, a self-proclaimed intellectual, after she is forced to move in with her carefree sister and her sister's lovably eccentric friends. If you liked Emily's previous show Young and Hungry then you will probably like this, although to me it's not quite as good.
2. Unbreakable Kimmy Schmidt
Ellie Kemper stars as Kimmy Schmidt, a woman who is rescued from a doomsday cult and starts life over again in New York City.
3. The Upshaws
Mike Epps, Kim Fields, and Wanda Sykes co-star in this hilarious comedy about a working-class black family in Indiana struggling to make it work and make it right without any blueprints. Definitely a classic-style sitcom but with more edge, which I like.
4. One Day at a Time
Gone too soon, the beloved series One Day at a Time follows three generations of a Cuban-American family living in the same house: a newly divorced former military mother, her teenage daughter and tween son, and her old-school mother.
5. Fuller House
Some of the original stars of the classic sitcom are back in this a continuation of Full House (1987), where D.J. Fuller is a mother of three young boys and is a recent widow. D.J.'s sister Stephanie, her best friend Kimmy and Kimmy's teenage daughter all move in to help raise her sons.
6. The Big Show Show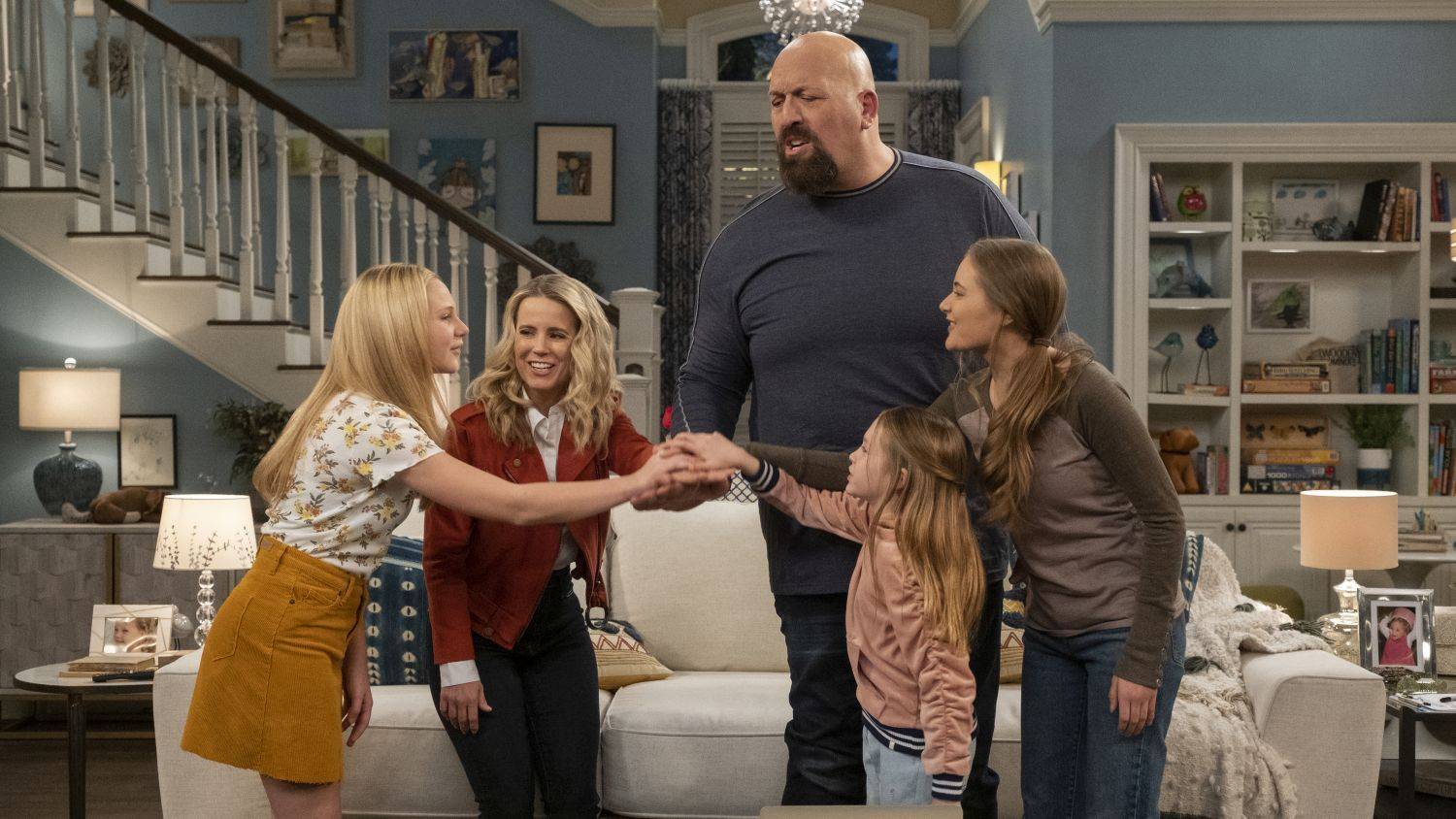 Famous WWE wrestler stars as himself in this sitcom: Big Show's teenage daughter comes to live with him and his wife and two other daughters, he quickly becomes outnumbered and outsmarted. Despite being 7 feet tall and weighing 400 pounds, he is no longer the center of attention.
7. Family Reunion
Tia Mowry-Hardrict stars in this comedy about McKellan family, who moves from Seattle to Georgia to be closer to extended family, and the transition is like being a catfish out of water. Worth a watch for the wonderful Loretta Devine, who is so criminally underrated as an actress.
8. Grace and Frankie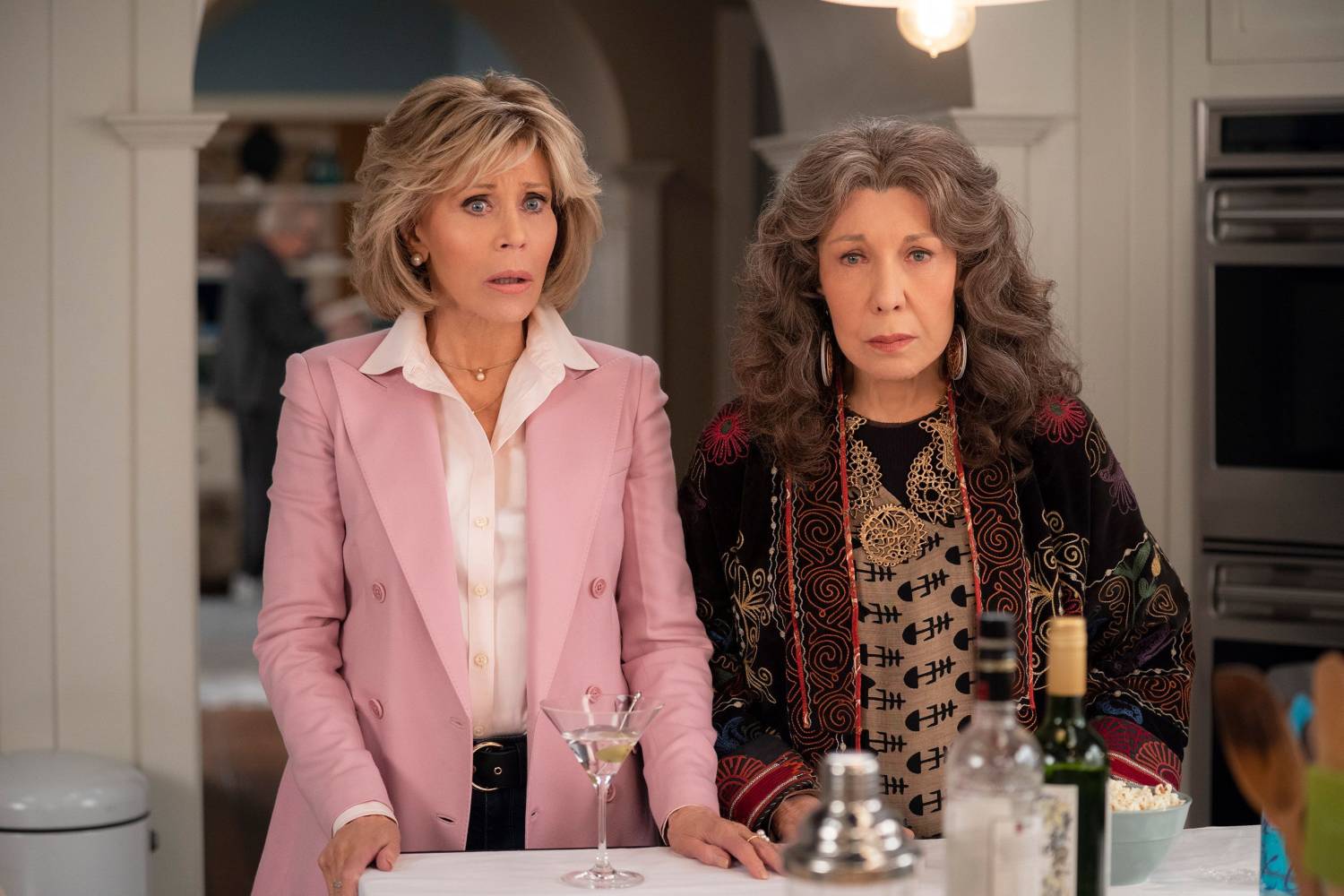 Finding out that their husbands are not just work partners, but have also been romantically involved for the last twenty years, two women with an already strained relationship try to cope with the circumstances together. Stars the lovely and talented actresses Jane Fonda and Lily Tomlin.
9. Lovesick
After finding out he has an STD, Dylan must get back in touch with every girl he has ever had sex with to let them know the bad news in this cult favorite British comedy.
10. The Crew
If you like Kevin James, his latest show The Crew follows a NASCAR crew chief and his tight-knit racing team when a new boss steps in and shakes things up.
11. Dad Stop Embarrassing Me
This short-lived series stars the talented Jamie Foxx as a single dad and cosmetics brand owner figures out fatherhood on the fly when his strong-minded teen daughter moves in with him. Definitely not Jamie's best work (just watch In Living Color and The Jamie Foxx Show instead) but some may find it funny?
12. Marlon
Marlon Wayans stars as a loving but immature father with a larger-than-life personality is committed to co-parenting his two kids with his very-together ex-wife. For Marlon, family always comes first–even if he's the biggest kid of all.
13. So Not Worth It
Making history as Netflix's first Korean sitcom is So Not Worth It, about a group of students with different multicultural backgrounds residing at a college dormitory in Seoul.
14. All About the Washingtons
Rev. Run and his wife Justine Simmons star in this very short-lived comedy. The wife of a legendary rapper launches her own career, which puts his life into a tailspin. I'm honestly not sure if anyone saw or heard much about this show.
15. Merry Happy Whatever
For a little holiday humor, you can watch Merry Happy Whatever. It stars Dennis Quaid as a strong-willed patriarch who must balance the demands of his complicated family with the stress of the Christmas season when his youngest daughter comes home for the holidays with a new boyfriend. Another show that I'm not sure anyone heard about, but it has a pretty impressive supporting cast with former Disney stars Bridgit Mendler and Ashley Tisdale.
16. The Ranch
If you are a That 70's Show fan then you might like The Ranch. Ashton Kutcher stars as the son of a Colorado rancher who returns home from a semi-pro football career to run the family business. Look for guest appearances from other That 70's Show actors Wilmer Valderrama, Kurtwood Smith, and Debra Jo Rupp. Danny Masterson also starred but was removed from the show after season 3.
17. The Kominsky Method
Michael Douglas plays an aging actor, who long ago enjoyed a brush with fame, as he makes his living as an acting coach. Fun fact, Emily Osment is in this show as well as Young and Hungry and Pretty Smart.
18. The Expanding Universe of Ashley Garcia (aka Ashley Garcia: Genius in Love)
This was a very cute show co-created by Mario Lopez about Ashley Garcia, the world's only 15-and-a-half-year-old robotics engineer and rocket scientist, who gets the chance to work for NASA. She then moves across the country to live with her Uncle Victor, a pro football player turned high school coach.
19. Alexa & Katie
In Alexa & Katie, lifelong best friends Alexa Mendoza and Katie Cooper are anticipating the start of their freshman year of high school. They confront a crisis that leaves them feeling like outsiders at a time when fitting in is what seems to matter most.
20. Derry Girls
Bridgerton's Nicola Coughlan is one of the stars of this comedy about the personal exploits of a 16-year-old girl and her family and friends during the Troubles in the early 1990s in Northern Ireland.
21. Disjointed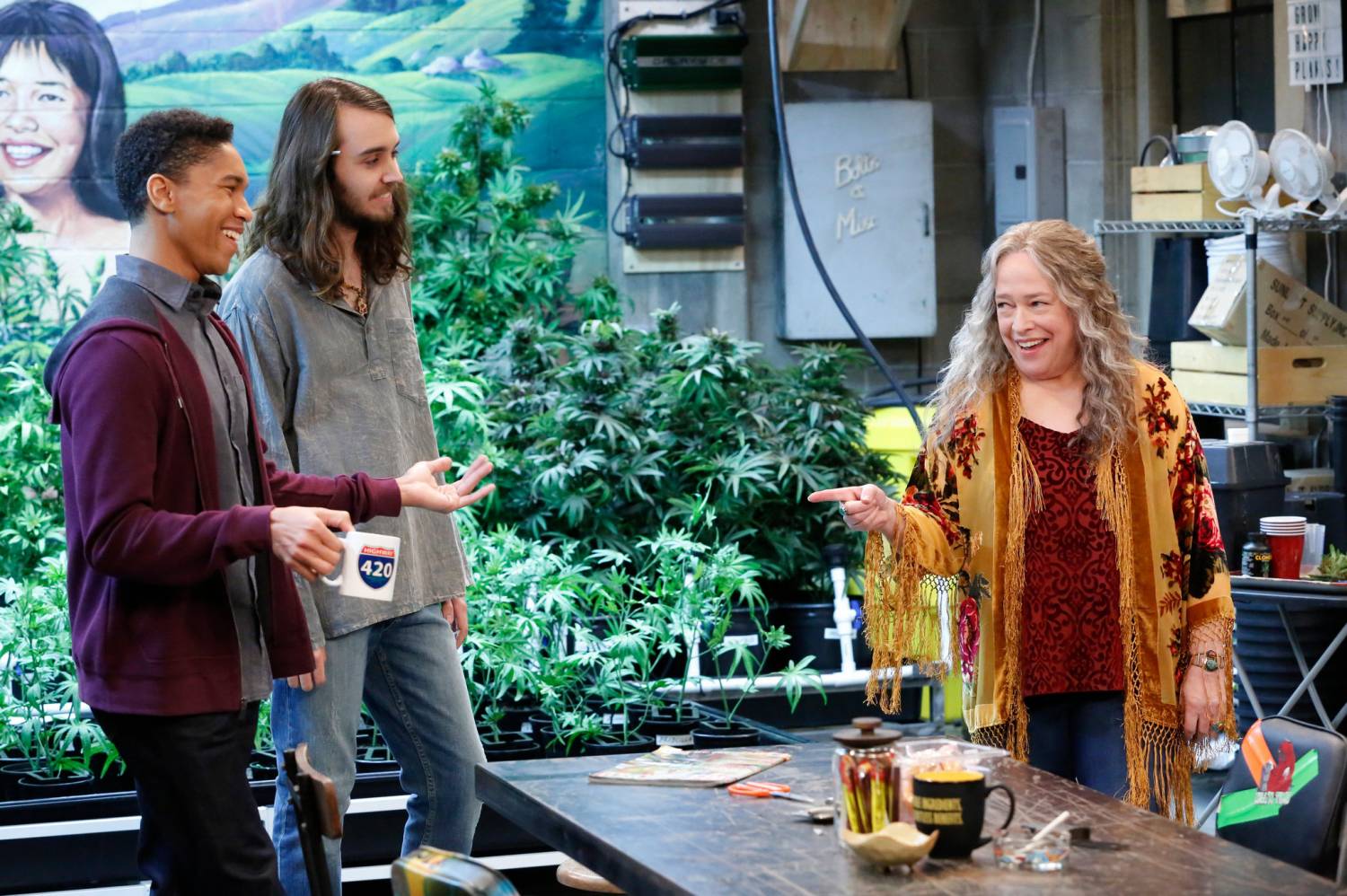 The legendary, award-winning actress Kathy Bates stars as cannabis legend Ruth Whitefeather Feldman, who employs her newly graduated son and a team of young "budtenders" to help run her Los Angeles marijuana dispensary.
22. Country Comfort
An aspiring young country singer (Katharine McPhee) finds the band she's been missing when she takes a job as nanny for a musically talented family: a rugged cowboy (Eddie Cibrian) and his five children.
Non-original Sitcoms
23. Community
Stars Joel McHale as a suspended lawyer is forced to enroll in a community college with an eccentric staff and student body.
24. Kim's Convenience
Watch Simu Liu in his most recent role before Shang-Chi, which follows the misadventures of a Korean-Canadian family running a convenience store.
25. New Girl
After a bad break-up, Jess, an offbeat young woman (played by Zooey Deschanel), moves into an apartment loft with three single men. Although they find her behavior very unusual, the men support her – most of the time.
26. Seinfeld
This classic sitcom of course stars Jerry Seinfeld, Julia Louis-Dreyfus, Jason Alexander, and Michael Richards. It follows the continuing misadventures of neurotic New York City stand-up comedian Jerry Seinfeld and his equally neurotic New York City friends.
27. Schitt's Creek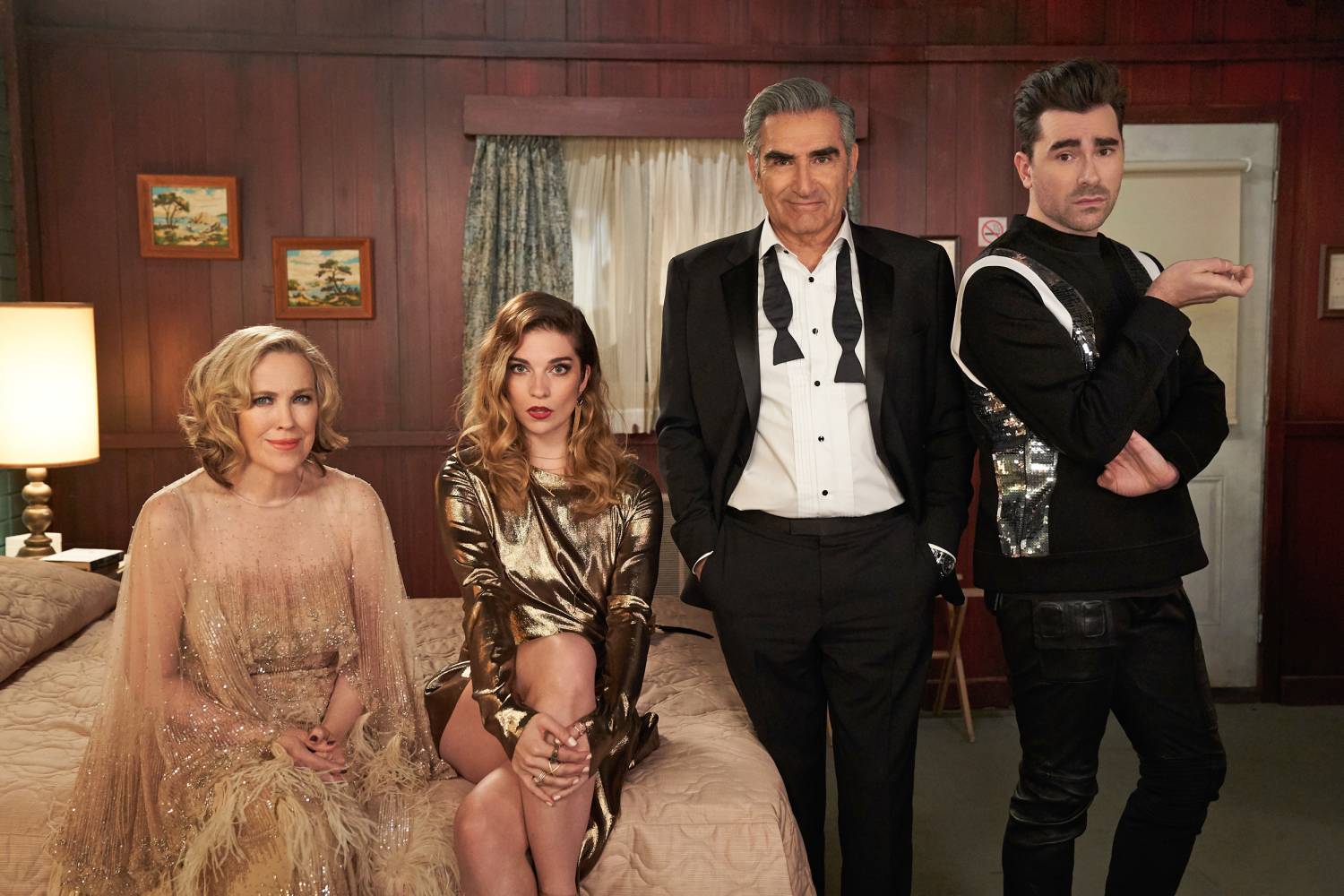 This award-winning show stars Eugene Levy, Catherine O'Hara, and Dan Levy. When rich video-store magnate Johnny Rose and his family suddenly find themselves broke, they are forced to leave their pampered lives to regroup in Schitt's Creek.
28. The Good Place
Kristen Bell's show The Good Place follows four people and their otherworldly frienemy struggle in the afterlife to define what it means to be good.
29. Arrested Development
Another classic sitcom, this offbeat comedy follows level-headed son Michael Bluth, who takes over family affairs after his father is imprisoned. But the rest of his spoiled, dysfunctional family are making his job unbearable.
30. Young & Hungry
A fun little show, Young & Hungry was about the fun interactions between a well-off young tech entrepreneur and a feisty young food blogger he hired to be his personal chef. This show was cut short though, so it ends on a big cliffhanger.
31. Mr. Iglesias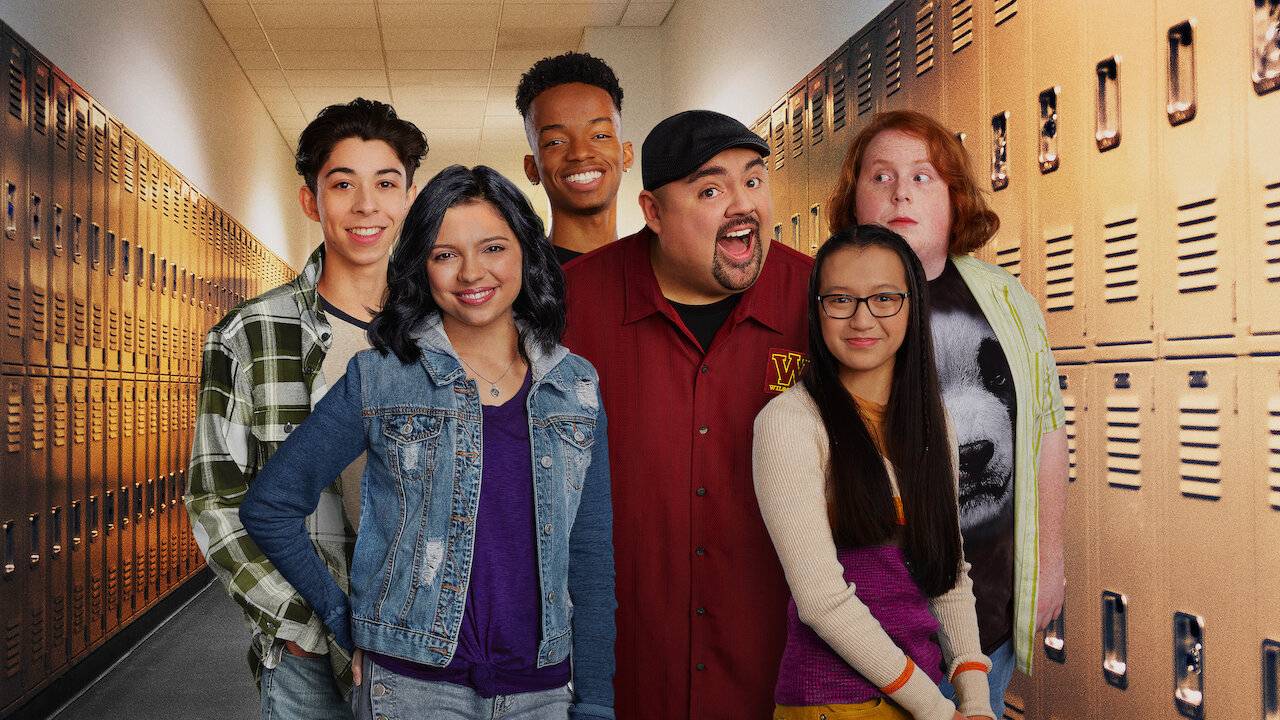 Comedian Gabriel Iglesias's show is about a good-natured high school teacher working at his alma mater with gifted but misfit and disinterested students.
32. Happy Endings
I never heard much about this show, but it's about the intertwined lives of six young people in Chicago trying to learn the ropes of adulthood. Through breakups and whatever other curve-balls life throws them, the pals stick together.
33. Sister, Sister
Tia and Tamera are twins separated at birth who learn of each other's existence and start living together as teenagers. One of my personal favorite childhood sitcoms!
34. 30 Rock
Tina Fey's show 30 Rock follows Liz Lemon, head writer of the sketch comedy show "TGS with Tracy Jordan", who must deal with an arrogant new boss and a crazy new star, all while trying to run a successful television show without losing her mind.
35. The IT Crowd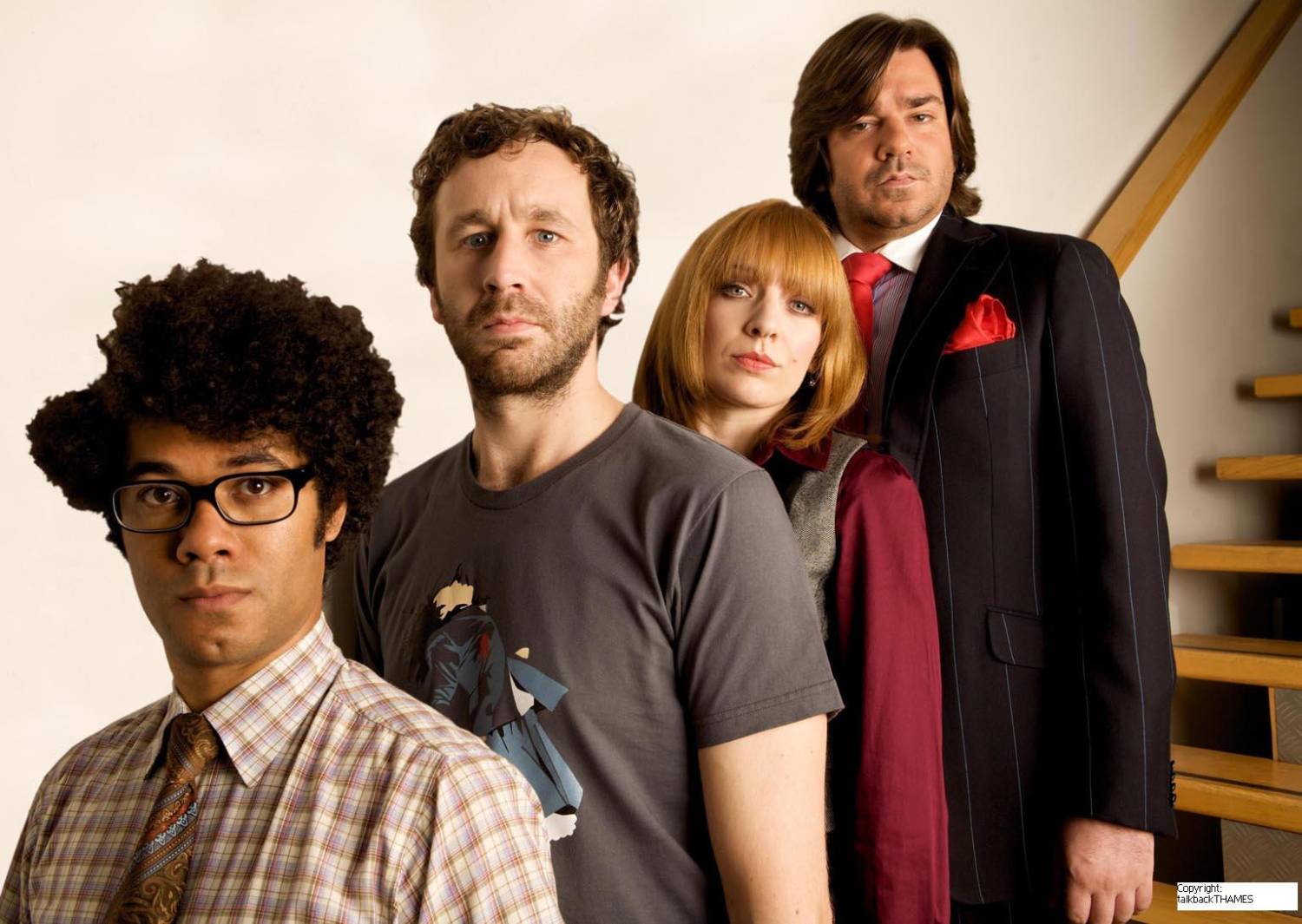 This very nerdy but cute show follows the comedic misadventures of Roy (played by Chris O'Dowd), Moss and their grifting supervisor Jen, a rag-tag team of IT support workers at a large corporation headed by a hotheaded yuppie. If you do any kind of tech job or if you just love British comedies, this is for you (and you've probably seen it already).
36. Saved By The Bell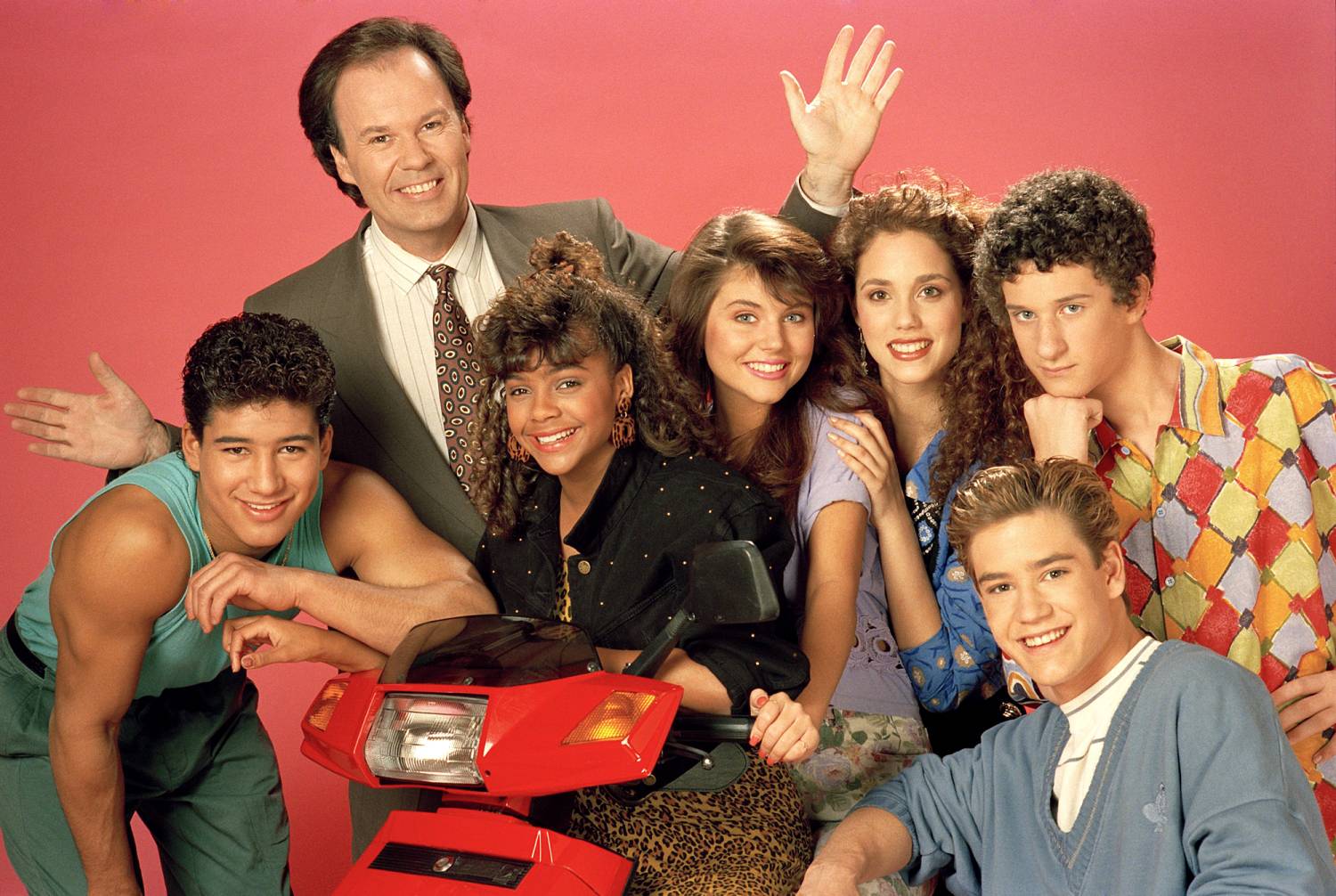 Who doesn't love Saved By The Bell? A close-knit group of six friends get through their teens together while attending Bayside High School in Palisades, California. By the way, you can also check out the Saved By The Bell reboot, which takes place in the same school and brings back former stars Mario Lopez, Elizabeth Berkley, Mark-Paul Gosselaar, Tiffani Thiessen, and Lark Voorhies. (RIP Dustin Diamond!)
37. The Parkers
This very cute show follows Nikki (played by Mo'Nique) who decides to go to school with her daughter (played by Countess Vaughn) to get her degree.
38. iCarly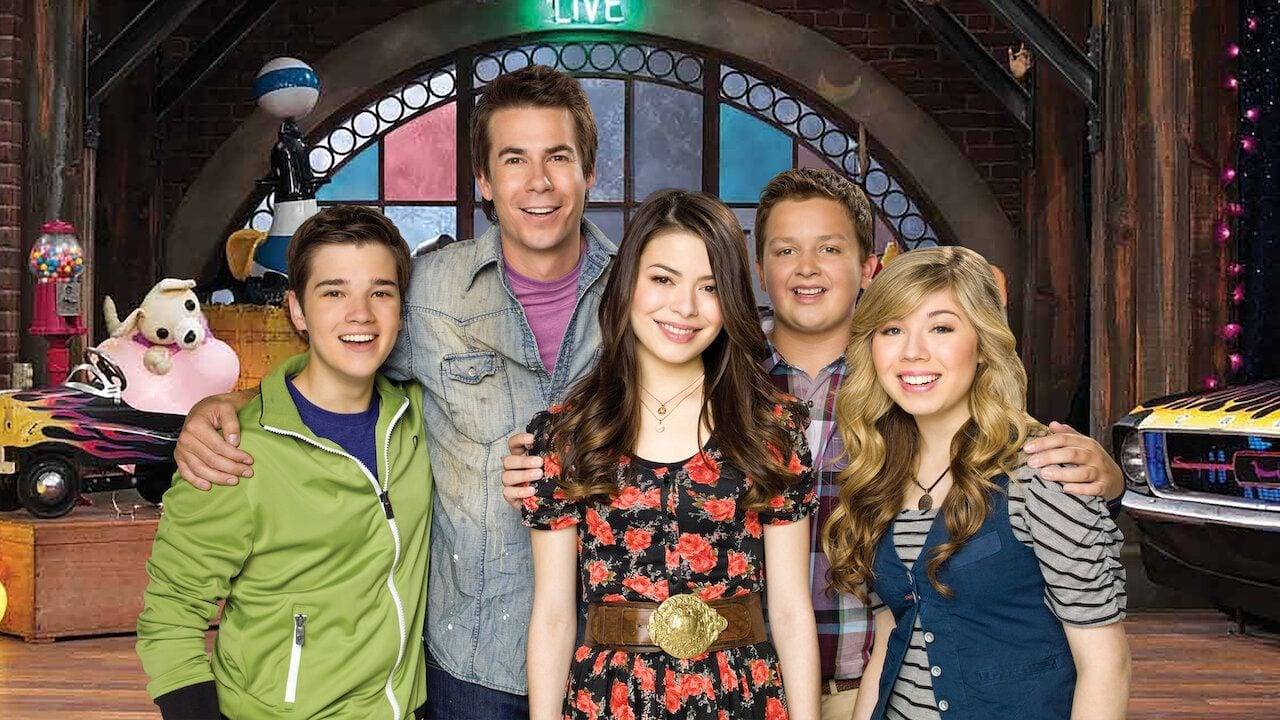 A group of best friends creating a webcast while grappling with everyday problems and adventures. This is yet another sitcom currently running a reboot, which you can catch on Paramount Plus.
39. Victorious
Aspiring singer Tori Vega (Victoria Justice) navigates life while attending a performing arts high school called Hollywood Arts. I think an adult reboot of this show, just like iCarly, would be amazing.
40. Moesha
Another one of my personal favorite sitcoms from my childhood, Moesha! It follows a teenager, played by the talented singer/actress Brandy, who struggles to come to terms with everything life throws at her. In my opinion, this show does not get enough praise.
41. Girlfriends
This classic romantic comedy sitcom is a look at the lives, loves, and losses of four different women, Toni, Maya, Lynn, and Joan.
42. Henry Danger
Looking for a part-time job, 13-year-old Henry Hart finds himself helping super hero Captain Man as his sidekick, keeping the secret from his family and friends. I'm a grown adult but I can admit I loved this show. The humor reminded me so much of older Nickelodeon shows like iCarly and Drake & Josh!
43. One On One
Another great show from the golden era that was UPN sitcoms is One On One, about a sportscaster who must take on the responsibility of being a full-time dad when his teenage daughter moves in with him.
44. Half & Half
Last but not least, another UPN sitcom but one that's rarely talked about: Half & Half. Mona and Dee Dee are half-sisters with the same father who didn't really know each other when they were little and are complete opposites, but as adults they live in the same apartment building and at least try to bond.