5 Brie Larson movies to watch after Captain Marvel
We're getting really close to the March 8th release of Captain Marvel and to celebrate I thought it'd be fun to take a look back at some of my favorite films Brie has done, as well as a couple that are still on my watchlist.
Brie is awesome. She's outspoken and passionate about issues, which makes some people mad — and I love it. She's also a fantastic actress. Although she's been acting for a long time (her first acting credit on IMDb is from 1998), I feel like a lot of people haven't really seen what she can do.
So one of the things I'm doing before Captain Marvel hits theaters is watching some of her movies! There are definitely more to check out (like Free Fire and Scott Pilgrim vs. the World) but these are my top picks for her.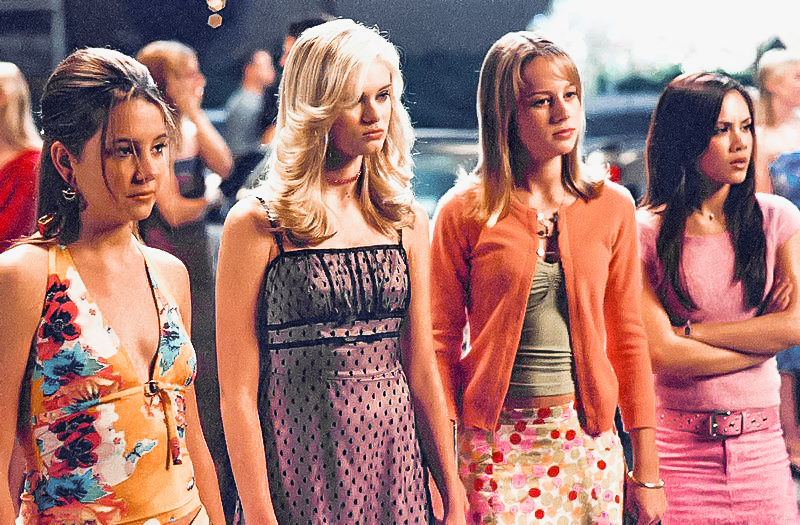 1. Sleepover (2004)
Ah, Sleepover, what I would consider to be Brie's first major movie role. Where it all began for me when I saw it in 2009 and loved it. Brie isn't in it much, as she plays one of the sidekick mean girls, but it's still fun to watch again just to see how far Brie has come over the years. It's also fun to watch for Alexa PenaVega, Evan Peters, Steve Carell, Jane Lynch, and Jeff Garlin. While you're at it, check out her She Said music video, which came out around the same time as this movie. ?
2. Short Term 12 (2013)
Short Term 12 is one of Brie's first critically-acclaimed films, where she plays a counselor mentoring at-risk foster kids. I haven't seen this one yet, but it's on my personal list of 2 Brie movies that I want to see (the other is below).
3. 21 Jump Street (2012)
21 Jump Street has become one of my all-time favorite comedies. And since there's bound to be plenty of humor in Captain Marvel, this is good one to watch for a little taste of her comedic timing.
4. Room (2015)
This is another one I never had a chance to see but it's on my list for sure. It's about a woman and her child who are held captive in a room for years and then finally get free, her son to experience the outside world for the first time. Brie's performance in this movie won her an Oscar, Golden Globe, SAG award, a BAFTA award, and several others, and she was nominated for several others as well. The movie itself was widely praised by critics and also won several awards. I definitely think that makes it a must-see. It's available now on Netflix!
5. Kong: Skull Island (2017)
Kong: Skull Island is just okay. It has a killer cast, including Brie, Tom Hiddleston, Samuel L. Jackson, John C. Reilly, (lots of Marvel stars!) John Goodman, Corey Hawkins, and Thomas Mann. It has lots of action and explosions and stuff. But it's pretty empty and forgettable overall, though it was fun to watch. I listed it here because it's the one to watch if you want to see Brie in an action/adventure style movie. In this movie she's a regular girl who chooses to step up and be brave when it counts. (sound familiar?)
---
Have you seen any of these? What's your favorite Brie Larson movie?