FYI: This post may contain affiliate links. This means if you click a link and sign up or make a purchase, I may receive a commission or credit at no additional cost to you. Read my full disclosure.
As 2017 comes to an end, I've been looking back at some of my favorite movies and shows of the year.
There were really awesome shows that began this year (Riverdale, The Punisher, 13 Reasons Why, Big Little Lies, and more)…..but then there are also good shows that ended this year. Some of these shows went downhill imo and really needed to end, and some ended way too soon. But I'll miss them all anyway.
I'll also mention that I was kinda relieved when some of these ended, because it cleared up space in my schedule to watch other things. There are SO many good shows out there nowadays. Almost too many. Some of them I had already let go of for that reason. But anyway…
1. Still Star-Crossed
This was such a lovely show and I'm so so sad that it got the axe. If you've never heard of Still Star-Crossed, it was a romantic period drama based on the Still Star-Crossed book by Melinda Taub. It was basically a continuation of the story of Romeo and Juliet, focusing on the rivalry between the Montagues and Capulets.
What really made Still Star-Crossed stand out is that it had such a diverse cast. They had people of different races as family and didn't make up any crazy explanation for it, which was interesting to me. I saw so many hateful comments online about how casting POC in this show was "unrealistic" and "inaccurate," but it was beautiful to me.
I knew early on that this show wouldn't have much of a chance since the ratings were so low and it wasn't promoted very well. And since there was supposed to possibly be a second season, we were left with a huge cliffhanger right when things were starting to get good at the end of season 1. ? But at least I got to see this wonderful show and it led me to discover some great actors: Lashana Lynch, Ebonee Noel, and Wade Briggs. (I already knew Torrance Coombs from Reign on the CW.)
2. Pretty Little Liars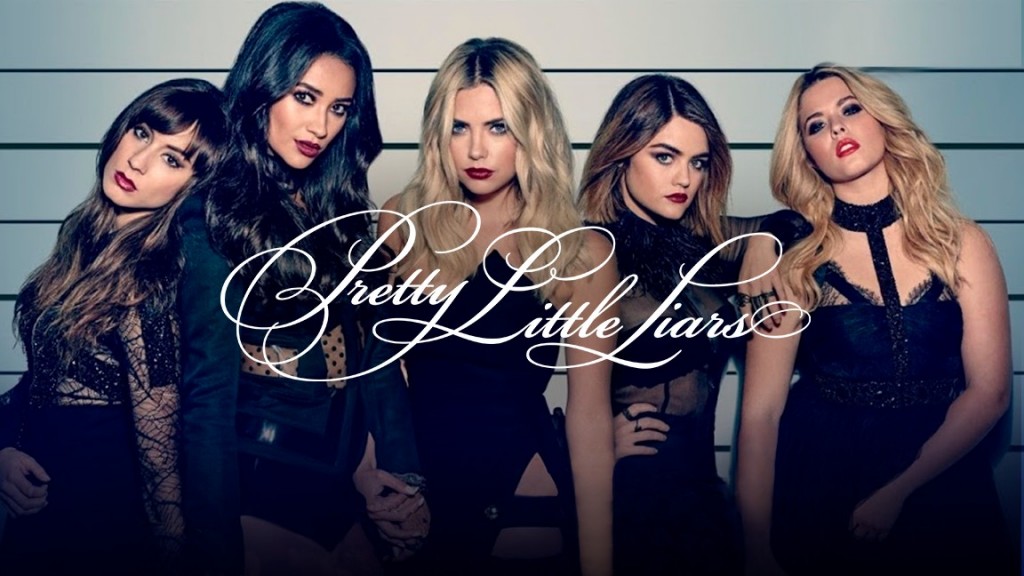 After 7 long seasons, Pretty Little Liars ended in June 2017 with a frustrating finale. This show was one of those shows that was such a mess but I couldn't stop watching.
The writing was pretty awful. There were so many plot holes and unanswered questions and things that just didn't make any sense. It was painfully obvious that the show should have ended seasons ago, but they kept it going just because they could, and the writers were just making it all up as they went along although they tried to make it seem like there was some big master plan for the show…..lol.
Even with all of that though, I loved this show! I loved the cast, characters and the general idea of the show, since I'm a sucker for mysteries. I was sad when PLL ended but I was glad to finally get an answer for what the hell was going on. Now, I'm getting my teen drama mystery show fix with Riverdale (which has much better writing).
3. The Vampire Diaries
Another show that was a big mess! TVD hasn't been good since about season 4 for me. *Spoilers ahead* Basically, after Elena dumped Stefan to date his brother, Damon, the show went downhill. I mean, who does that?? (Yes, I'm a frustrated Stelena fan. 😛 )
Although this show frustrated the hell out of me with its repetitive storylines, annoying villains, the tendency to kill everyone, and just overall bad writing, by the 5th season I had invested so much time in it that I wanted to see it through to the end. I didn't like the finale at all, since my favorite characters (Stefan and Bonnie) basically got screwed over. (I really can't say I expected any better from this show.) But I'll still miss it for what it was for those first few seasons — a fun teen drama.
4. Outsiders
Sadly, Outsiders was cancelled by WGN after only 2 seasons. What a bummer! What's even more frustrating is that it was cancelled for no reason. The network literally just decided to go in a different direction. It also ended on a HUGE cliffhanger.
In case you've never heard of the show, it's about a family, the Farrells, that has lived atop of a mountain for over 200 years. They are feared and hated by nearby townspeople who want them gone, and things get really crazy between the two groups when the Farrells come down for supplies and other things.
This show had so much potential and I really wish it had been on a network like HBO or Starz instead of WGN, so it could really grow. The writing was a little messy but I LOVED the show. It had an awesome cast: David Morse, Ryan Hurst, Kyle Gallner, and Christina Jackson were so good. The characters were so interesting and I loved that the family reminded me so much of Sons of Anarchy — probably because Ryan Hurst was on that show too. I will miss this show so much!
5. Underground
Another disappointing and pointless cancellation by WGN! They must be crazy for cancelling these two shows.
I actually never got a chance to watch Underground while it was airing. By the time I heard of it, it was already on its 2nd season. I had it on my list to start, but by the time I got ready to watch the show it was cancelled. I still have yet to watch the show because it's so frustrating that it ended. I kept hoping it would get picked up since there was talk about BET possibly taking it. Maybe that can still happen at some point.
Even though I never saw it, the show left such a huge impact on people that I couldn't leave it off this list. I'm sure I'll get around to watching it one day.
6. Teen Wolf
This is another show that I'll miss for how it was before it went downhill. The first few seasons of this show were the best for sure.
I liked the new characters and I enjoyed the storylines in the later season (for the most part), but I just missed the lighter aspect of the show. I loved the awkward and funny moments from the first few seasons that really made the show fun in between. By the end, it was just a brooding mess of a show, watching these characters that I love get dragged through the mud every week. I also hated the way certain characters were tossed aside (Braeden and Kira). I still haven't even finished the second half of the last season.
MTV is already rebooting the show (WHY….?), so it won't be long before this show is back but with a mostly new cast. I'm not sure I'll be back for that one though.
7. Reign
I got into this show on a whim when I was itching to start a new period drama. I liked the first couple of seasons but things just weren't the same after *a certain character* died. I'm actually not caught up on this show (I haven't seen the final season) but I know how the story ends….. ? Maybe that's why I'm not in a hurry to finish it.
---
Did any of your shows end this year?